Datica Integrate
Activate your digital health product with health data in any format, from any EHR.
Datica Integrate helps you implement effortlessly, innovate brilliantly, deliver value swiftly and scale confidently.
Start your integration project
Datica Integrate is a proven application programming interface (API) solution that allows health data to be exchanged across any EHR platform – while ensuring compliance and the utmost security for PHI.
Modern times call for modern measures. Datica Integrate allows you to focus on your product – not on the integration. Within days, you are up and running with comprehensive APIs that work across EHRs.
Datica Integrate is also a fully compliant application package that alleviates the hardships of working with standards-based interoperability, such as HL7v2 or FHIR.
Learn how Datica Integrate works
Solving a wide variety of health data use cases
Datica's approach to integration has helped a wide range of solutions across the entire spectrum of healthcare:
Asynchronous Telehealth
Synchronous Telehealth
Oncology Care Management Solutions
Genetic Testing Laboratories & Analytics
Provider Secure Messaging & Alarm Management
Population Health
Patient Engagement
Clinical Automation
Patient Reported Outcomes (Bundled Payment Management)
Medicare Advantage Solutions (HCC management w/patient outreach)
Referral Management
Patient Care Planning
Post-Acute Discharge Placement (SNF and LTAC)
Wait List Automation
Patient Pre-Registration Urgent Care/ED Triage
Clinical Documentation Improvement & Physician Query
Orthopedic Implant Providers for Supply Chain Optimization & Instrument Tray Reconfiguration
Claims Processing and Claim Audit Tracking Solutions
Learn how a Fortune 500 global life sciences company enabled innovation with Datica integration services and AWS.
Datica's Proven Integration Track Record
300+
Live integrations completed
Millions
Total number of mission-critical messages processed monthly with Datica's products
1,000+
Security and risk assessments passed
Zero
Unexpected downtime three years in a row
More than just an API
The full suite of integration tooling you need to successfully complete an integration project with a clinical site.
Connect to any EHR or system
You'll never have to think twice about whether your project will be supported.
True scalability
With a toolset on Datica CKS, integrations scale as you scale.
HIPAA compliant infrastructure
Compliance is a requirement for all data exchange. Never worry about it again.
Security baked-in from the start
HL7, FHIR, APIs—security is inherently unavailable. We add a security layer to your integration.
FHIR-proof your app
The future of healthcare data exchange is FHIR. You are ready for the switch when it happens.
24/7 monitoring
Mission critical data has important uptime requirements. Datica monitors the connection for you.
Highly available
The hard work to ensuring cloud-based infrastructure is highly available 24/7 is done for you.
Open source transformations
Manage your own transformations with our optional open source Mirth interface engine.
Push & Pull
You need to both read and write when integrating with EHRs — Datica Integrate helps you do that.
Don't get caught with infrastructure gotchas as you go from zero-to-one or if you are preparing to scale to hundreds of integrations.
Scale with Datica Integrate
The team at Datica understands the rapid changes affecting healthcare. They were able to help us identify data integration strategies to create efficiencies, cost savings, and foster our culture of innovation. They help me navigate the crowded digital health landscape.

A trusted partner with established healthcare organizations














Successful, live integrations with all major EHRs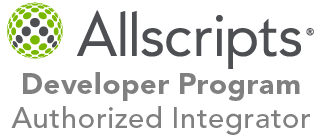 Mastering Integration Challenges
Integration Services
Take the stress out of EHR integrations.
We handle the stress, risk and complexity of EHR integrations, so you can help medical teams do what they do best.
Get back to solving problems for heathcare
In the past, EHR integration projects have been frustrating obstacles for innovation teams, preventing them from creating breakthrough solutions for overwhelmed medical professionals.
Imagine being free to focus on solving problems again, instead of the worry and cost of integrating your solution with your EHR.
Integrating with EHRs is an ongoing challenge for digital health solutions. EHR integration is not just a technology problem, it's also a people and process problem.
Healthcare integration projects can have many hidden pitfalls and unexpected challenges. Datica can help your team visualize the way forward, refine project scope, and bring our deep knowledge of health systems to bear by making our experts available to help you work with all the players involved.
Mark Olschesky
Datica Alumni — Former Chief Data Officer
Project Management
Our team of project managers provide an expert view into integrated with EHRs and health systems. They will help manage timelines, create project plans, and track deliverables.
Connection Setup and Maintenance
Datica's Integration Engineers will build, configure, test and maintain VPN connections to allow for transmission of HL7 messages.
Interface Build and Configuration
We will transform HL7 messages into JSON or FHIR messages to help keep things standard for you across implementations. We have many predesigned channels ready to go.
Datica Integration Guides
Healthcare integration is complex. Our guides can help you see the way through.
In this guide, we explain our methodology for calculating healthcare integration total cost of ownership. We make the case that modern, cloud-based technology has fundamentally changed the TCO formula.
This guide is designed to be an educational piece for those just getting started with healthcare integration. It outlines the typical considerations, the technology required, and the players involved.
Schedule a conversation to learn more about Datica's Managed Integration services
The Datica team is helping us solve critical infrastructure and scaling problems faster and more competently than we can in-house.
Talk to our experts today to discuss your integration challenges.